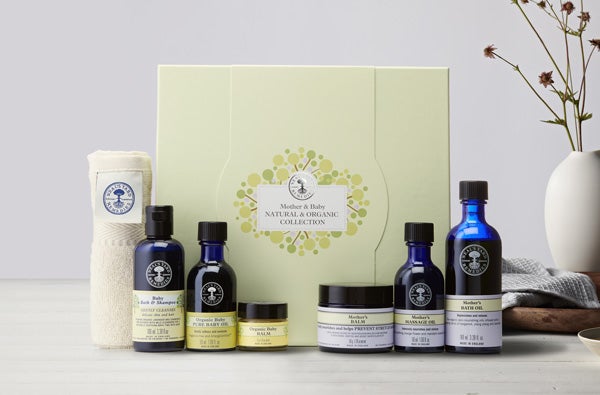 Mother & Baby
Our new mum, baby and pregnancy toiletries range has the perfect combination of gentle, natural, wild and organic ingredients to keep delicate skin soft, clean and glowing.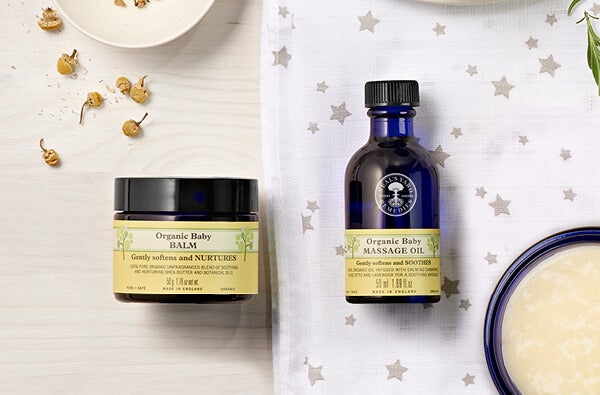 Organic Baby Bath Products
We've always been passionate advocates of organic skincare. Our natural baby bath products are lovingly made with the simplest formulas to give you peace of mind during bath time. Our nurturing products are fragrance-free and made with zero parabens, making them gentle enough to use on newborn babies and little ones. Discover our organic baby shampoo.

Shop Baby Products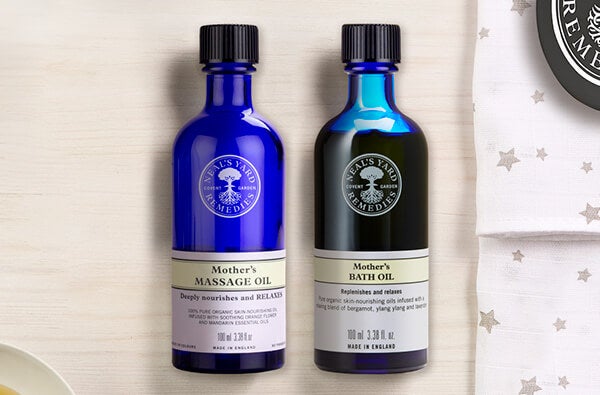 Natural Mum-To-Be & New Mum Toiletries
Life as a new or expectant mum can be tiring, so take a moment to unwind and find your inner harmony with a relaxing bath routine. We've created a beautiful range of new mum and mum-to-be toiletries, including bath oils, massage oils and balms to keep your skin soft and your mind calm. Our organic and natural formulas are enriched with uplifting and skin-nourishing oils, such as mandarin, lavender and bergamot, to help during pregnancy and beyond.
Shop Mum to Be & New Mum Products